Patient Reviews
Tampa and Bay Area Dr. Kwitko proudly serves the Cosmetic and Reconstructive Eyelid Surgery, Thyroid Eye Disease, Orbital Diseases, Orbital and Eyelid Cancer Treatment needs of Residents in Tampa, St. Petersburg, Clearwater, Largo, Hillsborough County, Pinellas County and throughout the Bay Area in West Central Florida.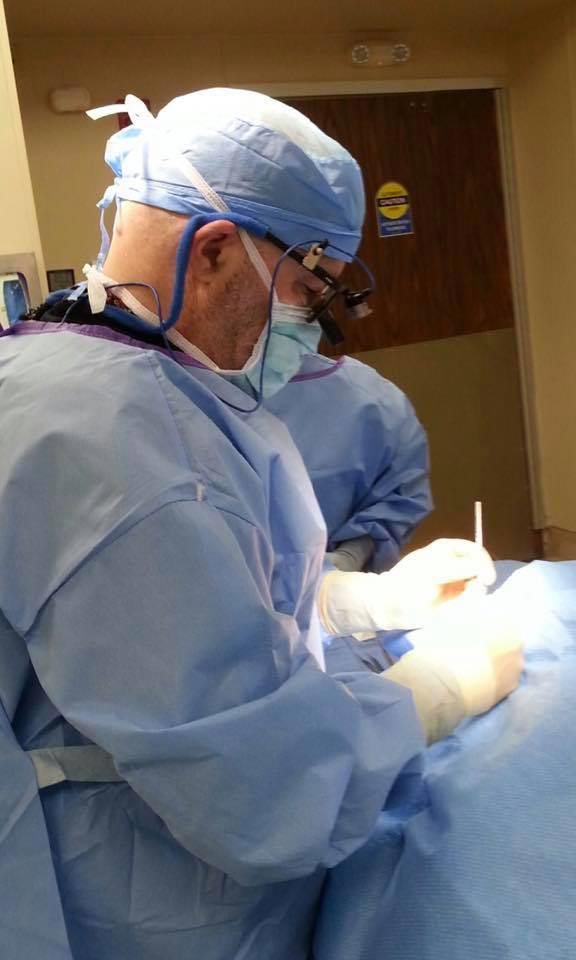 Call (813) 877-8665 today to schedule a confidential consultation with Oculoplastic Surgeon, Dr. Geoffrey Kwitko.
Reviews:
"Dr. Kwitko is extremely efficient and good at what he does! I was referred to him by a friend (always do your homework). I live in South St Pete and although I had to make the drive, I think I finished faster than most offices driving to St Pete. The end result is exactly what I wanted - my vision is better after the surgery and I feel and look so much better! Thank you!"
J Bonilla - July 12th, 2019
"I had given Dr Kwitko a bad review based on bad information. I retract it and apologize for proceeding to the extreme too quickly. I found out I was wrong and want to set the record straight. Dr . Kwitko is a great doctor."
J Luce - June 29th, 2019
"Dr. Kwitko is an incredible oculoplastic surgeon. I had surgery last Thursday to remove a questionable lesion on my lower eyelid. Except for a scant amount of brusing (i take coumadin) you can't tell I had the surgery. Dr. Kwitko is amazing..very kind and takes pride in his work."
T Ensminger - June 27th, 2019
"Dr Kwitko is one of the best surgeons I know!! He wants what is best for his patients! I've had 3 surgeries with Dr Kwitko and all the surgeries went well with no complications! Side note: he is the only Doctor I have seen that actually keeps his appointment times so your not waiting hours in his office! He is quick but thorough and answers all your questions!! He is the best eye surgeon!! Thank you Dr Kwitko!!!"
M Molenda - June 19th, 2019
"What can I say about Dr. Kwitko, other then he is an amazing eye surgeon that saved my eyesight! I woke up with major pressure on my optic nerves causing blurred vision and extreme pain. My regular eye doctor immediately contacted Dr. Kwitko's office and he was able to get me in immediately! I was sent out for the proper testing to confirm his preliminary diagnosis, and my surgeries were scheduled. Both surgeries were a complete success with no complications. I attribute my continued eyesight to Dr. Kwitko's quick actions and skills as a Neuro-ophthalmologist! Dr. Kwitko has continued to monitor my condition with absolute care and professionalism. He has always been open and honest with me, and answered all my questions. He and his office staff are the best!"
G Orlich - June 16th, 2019
"Dr, Kwitko has been looking after my eyes since 2011. His expertise, knowledge, professionalism and caring manner is why I trust him to look after my eye health. *There simply isn't anyone that I trust more when it comes to my eyesight and eye health."
L Bayer June 13th, 2019
Get Treated by the Best Trained and Most Experienced Eyelid Surgeon in Tampa

Always striving to stay on the forefront of the latest advances in eyelid surgery, Dr. Kwitko believes in continuing education, even after more than two decades of loyal service. He's a former Chief of Ophthalmology at St. Joseph's Hospital, a clinical assistant professor at the University of South Florida and a former Chief of Surgery at Memorial Hospital. He is also a fellow of the American College of Surgeons, International College of Surgeons, American Academy of Ophthalmology and the International Society of Orbital Disorders.
Call (813) 877-8665 or Toll Free: (800) 303-1113
"South Tampa's Most Trusted Eyelid Surgeon"
"World-Class Cosmetic Eyelid and Reconstructive Surgery"